In a hurry? Get We Vibe Tango here.
Let's be honest:
Bullet vibrators are usually nothing to get excited about.
They have usually weak, with buzzy vibrations that just don't hit the spot.
And they have an annoying tendency to die just as soon as you're nearing the finish line.
Not this bad boy.
Rumors you heard were true – this is one powerful little toy. It has it all – power, durability, versatility – you name it.
And I'm going to tell you all about it in this We Vibe Tango review.
It Takes Two One To Tango
We Vibe as a brand have a reputation for making high-quality toys. I was aware of that since I already reviewed We Vibe Sync and it met and exceeded my expectations.
So I was hesitantly optimistic about reviewing We Vibe Tango. I've used it for two weeks, both alone and with my boyfriend. This toy went through some extensive testing – in the bedroom, in the shower, in some very public locations… I've done it all.
Here are my findings.
Pros
Strong, Rumbly Vibrations
At first look, Tango doesn't seem very impressive.
At only 3.5 inches long, its lipstick-based design doesn't really inspire confidence.
However, as soon as you turn the Tango vibe on you realize the rumors about its power were true. I'm happy to say this We Vibe bullet vibrator has the strength and power of much stronger wand vibrators.
I have no idea how We-Vibe managed to cram all this power into a vibrator that's only a couple of inches long. Honestly, whoever designed this bullet deserves a medal. I've yet to find a bullet vibe (or any vibe, to be honest) that offers this level of delicious, rumbly vibrations.
If you have a sensitive clit, you might want to leave it on the lowest setting. The highest setting is like having an orgasm bomb detonating on your clitoris.
Good Battery Life
Do you hate it when you're just about to come, and then the vibe unexpectedly dies on you?
Of course you do – every woman hates that.
Luckily, that won't be a problem with Tango since there's a little light that will turn yellow when the battery is low. That should give you a heads up so you can charge it or switch vibrators.
Speaking of the battery life, Tango's pretty good. The advertised duration is around 2 hours, but if you're a power user you can expect it to last for about an hour. That might not seem like a lot, but some women have reported achieving over dozens of orgasms in just 20 minutes.
Yeah, I find that hard to believe too, but even if just some of the stories are true you're in for a ride of a lifetime. (If you're wondering, my personal record is 4 orgasms in 15 minutes – and yes, it was with We Vibe Tango).
Whisper-Quiet (Yes, Really!)
And let's talk about the noise. Rather, the lack of noise.
Unlike some other toys that shall remain nameless, We Vibe Tango actually is whisper-quiet. Which is really surprising considering how powerful it is. Ah, the wonders of modern technology.
I tested it extensively and can confirm you can't hear it from the outside of the room. So lock the door and you'll be safe in the knowledge you can play around without anyone overhearing the Tango.
Now, whether they'll overhear you is another thing entirely.
Design That Offers Great Stimulation
First, off, this bullet vibe is made out of ABS plastic. That means it's completely body-safe and OK to use. To top it off, it's completely waterproof so you can use it in the bathroom for some water adventures.
Next, you'll notice that the Tango vibe looks like a lipstick. This isn't just a fashion statement. The tip of the vibrator allows for pinpoint stimulation, while you can turn it sideways and use more broadly.
Finally, its small size and discreet look make it an ideal travel companion. Unfortunately, We Vibe Tango doesn't come with a travel lock, so it can turn on accidentally in your bag. That hasn't happened to me so far, but I still have to point it out.
8 Different Vibration Functions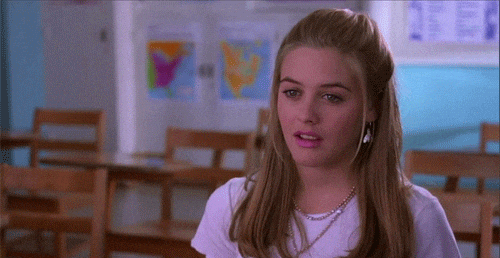 Ah, those vibrations.
Those sweet, sweet, RUMBLY vibrations.
Like I mentioned before, Tango generates some powerful vibrations. However, unlike most bullet vibrators, even its lowest functions are powerful enough to get most women off.
It has 4 speeds and 4 different patterns for a grand total of 8 different functions.
The speeds are:
And let me tell you – when they say ultra they mean it.
On the other hand, the patterns are:
All of these speeds and patterns are controlled by a single button, which can get annoying. If you accidentally slip and switch from your favorite pattern, you now have to cycle through all other speeds and patterns to get back to it.
However, if you find the one you like, there's a pleasant surprise. We Vibe Tango comes with a memory function that remembers the last pattern you used. So if you found your favorite, as soon as you turn on the vibe you'll be back in the orgasmic heaven.
Cons
Expensive For A Bullet Vibe
Now, as you might have guessed, all those benefits don't come cheap.
If I had to point out one major drawback to the Tango vibrator, it would definitely have to be the price.
While not breathtakingly expensive, its high price tag will still make you wince uncomfortably.
The way I like to look at it is this: expensive toys are investments. To me, it's worth it to save up and splurge a little more on a high-quality toy that will last me for years, than to buy a cheaper one now. Especially since that cheaper one will probably die off pretty soon and will only give me weak, buzzy vibrations.
Now, if you're really on a budget, you might want to skip the Tango and choose something a bit cheaper (more on that in a sec). However, if you're on the fence and the high price tag is putting you off, don't worry. You're going to use We Vibe Tango so much that it's going to pay for itself within weeks at most.
The only problem? If you buy this bullet your other toys are going to be sitting in your treasure chest, collecting dust.
Made Out Of Plastic
Another thing that might be a problem for some women is the fact that the We-Vibe Tango vibrator is made out of hard plastic.
Don't get me wrong, it still works great, and design is perfect for pinpoint stimulation. (although I personally find the color a bit garish)
But at that price tag, I'm used to toys being made out of smooth, silky silicone. If this is a deal-breaker for you too, you should check out We-Vibe Touch, which I'll mention in a minute.
Alternatives
Now, I know some women read this review and decided not to invest in We-Vibe Tango after all.
Maybe it was the price tag, or the plastic design, or something else. It doesn't really matter.
What stayed the same is the need for a quality, powerful vibrator.
That's why I've decided to add three additional options down below, which complement and improve on the Tango vibe in some aspects.
We Vibe Tango Vs We Vibe Touch
Like the Tango vibe, but prefer something bigger and more elegant?
Try We-Vibe Touch Rechargeable Clitoral vibrator.
This powerful little vibrator is made out of smooth, velvet-like silicone that feels great. It has a specially-designed scoop tip that surrounds your clitoris and gently hugs it.
We-Vibe Touch is perfect when you want the power of Tango, but with a gentler… touch. (Get it?)
While We-Vibe Tango is one of the most powerful bullet vibrators out there, it can be a bit too much when applied to more sensitive areas.
With 8 different vibration settings and 2 hours of use time, you'll feel like you're in the orgasm heaven.
We Vibe Tango Vs Tracy Cox Supersex Bullet Vibrator
If seeing Tango's price tag made you go "ouch", you're not alone.
Fortunately, there are alternatives that do a decent job of providing powerful stimulation at a reasonable cost.
Enter Tracy Cox Supersex Bullet vibrator.
Voted as the #1 best bullet vibrator on our site, this little vibe is extremely powerful if a bit limited.
It only has one speed – but that speed is strong enough to make you hit the ceiling. It's powered by 1 AAA battery and it is discreet enough to carry in your purse.
All in all, if you're looking for a cheap, but powerful vibe that will get the job done, this bullet vibe is highly recommended.
We Vibe Tango Vs Womanizer Starlet
And now for something a bit different.
The first thing you'll notice is that Womanizer Starlet is a suction-cup vibrator. The tip is designed to completely surround your clit, and then it uses a combination of suction and vibration to make you climax.
And what a combination that is! This toy is so powerful, it might even be off-putting to some women with more sensitive clits. However, if you require a lot of power to get off, you'll thank God for this little toy.
Since it's so powerful, you only get about 30 minutes of playtime. However, unless you require an actual drill to get off, this should be plenty of time for you to have multiple orgasms.
Conclusion
I hoped you enjoyed reading this We Vibe Tango review as much as I did writing it.
So let's recap.
We Vibe Tango is great if you're looking for:
A reliable bullet vibe that will work for years to come
A small vibrator that will still provide you with deep, rumbly vibrations
A toy to satisfy your power queen needs
If you're on a budget, I'd skip this toy and invest in Tracy Cox Supersex Bullet vibrator.
But, if you want the power, strength, and versatility of 8 different vibration patterns, you have to go with Tango vibe.
It has the strength of a wand vibrator while being the size of a bullet vibe. With its discreet design, you can keep it in your handbag and nobody will be the wiser.
All in all, it's a super-powerful little bullet that will make you smile ear-to-ear for years to come.