In a rush? You can get Esca 2 here.
Remote control vibrators can be a real treat.
They offer plenty of outdoor play options, which are made even more fun if you give control over to your partner.
But is Esca 2 worth it? Does it have the power, the versatility, and the options a good remote control vibrator should have?
You'll find that out and more in this honest OhMiBod review.
Introducing: OhMiBod Esca 2
I have to admit, I was pretty stoked up about reviewing this toy. OhMiBod has a stellar reputation in the sex toy world, and my expectations were high, but so were my concerns. Especially considering it's on the pricier end of the range – I wanted to be sure I was making the right buying decision.
And then that faithful day came when Esca 2 was in my hands. This toy was one of the sexiest love eggs I've ever seen.
I'm only half-joking when I say was love at first sight.
But I'm getting ahead of myself here. Let's break this review down step-by-step.
The Packaging
Let's start with the packaging itself.
This toy comes in a small, white box that has a picture of Esca 2 on it.
Inside the box are:
Esca 2 vibrator itself
USB charging cable
Instruction manual
Privacy pouch
The privacy pouch is a sleek white bag where you can discreetly store Esca 2 when you're not using it.
Besides that, everything else is pretty much par for the course when it comes to vibrators.
The Design
Seriously, what is it with purple sex toys? I swear like 90% of them are in various shade of purple. I don't personally mind it, but some variety would be nice.
Moving on…
The first thing you'll see (and feel) is that Esca 2 is made out of the highest quality, smooth silicone. The silicone itself is 100% body-safe and free of any toxins.
It has a large, bulbous part that's meant to be inserted and a smaller orb that holds the power button. They are connected with a tail that serves two purposes. First, it makes removing the device easy; second, it makes it simple to adjust the bulbous part so it can precisely hit the spot.
With 3 inches of insertable length and the girth of 4.5 inches, this love egg will fill you up quite nicely. I found that the best position to hit the G-spot is when sitting, but YMMV. The smaller part can be used to stimulate your clitoris as well, allowing you to experience double pleasure.
Unfortunately, it's not waterproof. So if you were interested in aquatic adventures in the bathroom and beyond, keep searching. I recommend We-Vibe Sync as a good alternative (more on that later).
Vibrations
We'll cover using the app in the next section. Just know that Esca 2 comes with a manual mode that lets you control 4 different vibration modes by pressing the button on the device.
To turn it on, press and hold the button for a few seconds. Then, keep pressing the button to cycle through vibration patterns. Finally, to turn it off, again press and hold the button for a few seconds. Pretty simple, right?
I found vibrations to be pleasantly rumbly – not as strong as We-Vibe Sync in my opinion, but close enough. If I had to nitpick, I'd have to say there was a big jump between the 4 levels of vibrations. It goes from too weak to too strong, with no happy medium in-between.
If you do decide to fire up the app (and you definitely should) you'll see it comes with 4 different vibration settings:
Rhythm
Tap
Touch
Club Vibe
To me, the most interesting one is the Club Vibe. This mode allows the vibrator to pulse in sync with any song you choose. The vibrations aren't powerful enough to get you off (unless you're a huge fan of death metal). However, they are pleasant and will keep you entertained during boring activities like cleaning or doing the laundry.
Another cool thing about Esca 2 is its low noise level. Even on higher settings, you could barely hear anything in a closed room. If I was outside – in a busy restaurant or walking around the mall – I'm certain nobody could hear a thing.
There's a flashing LED light on Esca 2's tail that shows your partner how strong the vibrations are. While that might be useful in the bedroom, I'm pretty sure the light is strong enough to be seen through clothing. I haven't tested it yet, but if it's true it could seriously limit its outdoor usefulness. It says that it can be turned off, but I haven't figured out a way to do that yet.
What about battery life?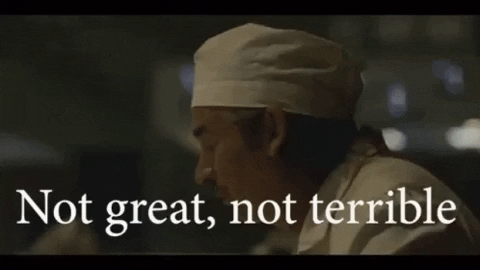 At the full battery, you should get around 1 hour of playtime. Of course, this depends a lot on the type of vibrations you're choosing and their intensity.
Overall, I recommend you charge Esca 2 every time before you use it – that's the best way to ensure you won't end up frustrated. The device is USB-rechargeable, so lucky for us we don't have to keep replacing batteries.
Using The App
I found that using the app was pretty simple. Pairing the device is easy – just follow the instructions you received in the package.
It offers two different control options:
"Play Locally"
"Play Remotely"
As you might imagine, Play Locally is its short-distance option. You can use Bluetooth to control Esca 2 – no Internet connection required. The range is decent – up to 25 feet. This makes it ideal for bedroom play and using it outdoors with your partner.
Play Remotely is its long-distance option. As long as you have WiFi, your partner can control Esca 2 from anywhere on the planet. This makes it ideal for people who have to travel a lot or are in a long-distance relationship. This setting is crucial to many of the top remote control vibrators that exist today.
Now, the app has a lot of functions. For example, you can text each other during play. It'll even tell you when your partner has changed a setting. This interactivity makes it much more advanced than the We-Vibe app, for example.
Finally, if your partner owns some remote male sex toys (such as Fleshlight, OhMiBod Fuse, etc.), you can download the FeelConnect app and enjoy mutual, interactive stimulation.
Alternatives
Now, I realize that despite this review many people will still decide not to purchase Esca 2. Maybe they're on a razor-thin budget, or maybe they want a tool with more options.
Either way, this article would be incomplete without mentioning some alternatives to OhMiBod Esca 2.
Alive 10 Function Remote Control Vibrating Love Egg
For people strapped for cash, this slick love egg from Alive is a decent choice. And with 10 different vibration functions, you certainly won't be lacking stimulation options.
It doesn't come with an app, but its remote has a range of up to 50 feet so you should be good if your partner is within the line of sight.
Made out of smooth, body-safe plastic, this toy comes with batteries included, so you can immediately start using it.
All in all, if you're looking for a decent, cheap remote control vibrator, this one is a good option.
Lelo Insignia Lyla 2 Remote Control Love Egg Vibrator
On the other hand, if you're looking for a luxury experience, you can't go wrong with Lelo Lyla 2. Actually, it's my favorite remote control vibrator by a large margin.
With 8 unique vibration modes, this toy is as mighty as it is sexy. Made out of luxurious and velvety silicone, it feels so great you just want to rub it your face (weird, I know, but oh so true).
Due to its design, you can use it for both internal and external stimulation. And, given that battery lasts for up to two hours, you'll get plenty of time to enjoy them both.
If I had to decide on one flaw, it would be that it doesn't have an app so you can't use it in a long-distance relationship.
Which brings me to…
We-Vibe Sync App and Remote Control Couple's Vibrator
Finally, if you're hell-bent on choosing an app-controlled vibrator, We-Vibe Sync is a top contender.
In fact, I loved using it so much I wrote a full review on it.
Are you just looking for Cliffnotes? Fine – the We-Vibe Sync is powerful, quiet, and design to stimulate both your G spot and your clit at the same time – talk about a deadly combo!
And, due to the fact it's so slim, it can be even worn during sex. That allows you and your partner to feel the same wonderful vibrations simultaneously.
Finally, if you're in a long-distance relationship, this toy will allow you to bond with your partners and survive all those nights apart.
Conclusion
Overall, I really liked OhMiBod Esca 2.
Sure, it's not the most powerful vibrator out there. And yes, since it's not waterproof it does limit your options for bathroom play.
However, it's one of the best remote control vibrators out there.
Its pleasant, rumbly vibrations make it a perfect foreplay tool, while OhMiBod app provides limitless vibration options. Its design allows it to stay in place without moving, and you can even use the tail to adjust it so it hits your G-spot exactly.
And, considering it's considerably cheaper than We-Vibe Sync or even Lelo Lyla 2, it's a good compromise between quality and power. It's earned its place in my toy chest.