Long distance relationships suck. There's no better way of describing it, especially when you miss the other person every single day.
However, you can't be blue all the time, and neither is that good for the relationship.
Fortunately, I'm here to offer you sixteen wonderful little tricks to keep your relationship thriving and exciting, in spite of the obstacles.
More…
1. Stay upbeat
The only way to make the relationship work is if you don't fret about it. The biggest mistake you can make is feeling nostalgic and melancholic for one another.
Staying upbeat, focusing on the good things and planning your moments together will keep your relationship fresh and exciting in the long run.
But if you can't escape feeling down, listen to these best songs to survive your LDR.
2. Meeting countdown
There is a way to make your meeting countdown more personable and fun for both of you.
Fill a jar with your favorite candy, whether it's chocolate or hard candy, and take one for every day that passes until you meet.
Snap photos every now and then and send them to him.
You can also be creative with a calendar, or make something similar to a Christmas advent calendar, where each day you will do or write something for each other and e-mail or Instagram it.
3. If you both travel a lot…
Get a scratch-off map of the world, or your country. Keep a tab on the cities your man visits, and ask him to send you photos or postcards that you can hang up.
It can even be turned into a game, where you can ask each other to do something for the other one in that specific place: write something on a bench in Central Park, drink an espresso in Rome, and similar.
4. Open when…
This has to be the most adorable, thoughtful thing long distance couples can do together.
Write dozens of little letters and put them in a box that you will give to your partner the next time you're together.
Then label each envelope with a specific date or event. Only then can he open the letter and read what you wrote.
5. Go on an adventure and send photos and texts
Spend a day roaming the town during a specific event, or have a field trip of your own.
Snap photos of everything interesting that happens, and make your partner feel like he's right there with you.
Be careful, though! Don't do this too often, just like you wouldn't spend all day every day together.
He needs space too.
6. Make a mixtape
Nostalgic – check!
Romantic – double check!
Personal – bingo!
Nothing shows your partner that you know him intimately better than a mixtape (or a Spotify playlist!) of his favorite songs.
Attach to each an emotional follow-up one liner explaining why you chose it, and it's a foolproof win.
7. Have movie nights
There are tons of websites today that allow two people to watch the same movie at the same time.
Check out rabb.it, prepare some snacks, turn down the lights, and have a fun movie night together.
Thank you, internet!
8. Settle on a date (no, not that one!)
Nothing makes a long distance relationship more exciting than the anticipation of the meet-up.
To ensure you always stay optimistic and antsy for the next time you see each other, decide on the dates throughout the year.
Knowing when you get to finally spend a few days alone makes the wait less monotonous.
9. Celebrate every little thing
Just because you're far away, doesn't mean you can't celebrate the milestones.
If you can't be together on your anniversary, celebrate it anyway with a Skype dinner (or Skype-sex) date.
Do something nice to commemorate the milestones and holidays.
It lets him know you keep him on his mind when it counts.
10. Photos for everything
I don't think I'll emphasize enough how important photos are.
Snapchat, Instagram, or just e-mailing certain moments of the day make the distance less of an issue.
Numerous filters and stickers on photos can turn your photos into tiny works of art and creativity.
Show him what you cooked for lunch, or send him that adorable selfie with that stray dog you saw.
11. Surprise one another
One of the best long distance relationship ideas I can offer is to constantly keep one another on your toes with random texts, letters, and gifts.
If your man has a bad day, you can set aside two minutes to make a video message reading out his favorite book passage, singing out a chorus of your favorite song, or just speaking from the heart.
12. Playful nights
Have frequent Skype sexy-time calls. Whether it's over the phone, or you're going for the full webcam experience, make every minute count.
Fill it with some sexy dirty talk, and he'll forget about the fact you're not by his side and focus on here and now.
13. Don't obsess
Try not to obsess over the fact that you're apart. It will only make you more nostalgic and even lead to depression.
As I mentioned before, focus on the good stuff, on what makes both of you happy. That's how a relationship persists.
14. Be spontaneous
Don't let a schedule dictate how you behave; be spontaneous!
The best surprises catch your man off-guard, which is what you can do with a last minute suggestion to have a Skype call with all his friends in it, or send him that naughty text with a photo attached.
15. Long-distance sexy time
Believe it or not, there is a long distance sex toy for just these situations.
Check out a revolutionary product that ups the ante on your intimate nights over the phone.
16. Last but not least
Grow.
Use this time apart to pick up some new, useful skills, as now you've got the time and resources.
Do more things for yourself, because when the long distance comes to an end, you'll probably be living together, which is a major change for both of your individualities.
Right now you have the opportunity to grow and change, to become the best version of yourself, FOR yourself, and for your partner.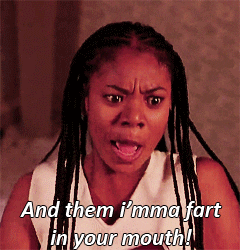 And if you've never tried it, see what you might be missing with Dirty Talk Secrets.
It's packed with everything you need for communicating intimately with your man.
Check it out now, and the awesome bonus material that comes with it too.