Sexy selfies are one of many things that can get your boyfriend in the mood. So let us walk you thru how to take sexy pictures.
Not only that, they can also come handy when you're looking to seduce your man whenever you feel like it.
However, while they're pretty and are probably a good idea when wanting to drive your boyfriend wild, there's a lot that can go wrong with sexy selfies.
More…
This is truer to women who don't really spend so much of their time practicing that perfect and jaw-dropping shot because they have personal and professional lives to attend to.
How To Take a Sexy Selfie: 7 Pro Tips
Sexy selfies are not impossible to achieve. But as with anything, it takes practice and dedication. You can't become a pro in taking sexy selfies overnight. It takes some time to learn how to take sexy pictures.
So to help you achieve those stunning and sexy selfies to send your boyfriend, we've rounded up seven pro tips to keep in mind.
You're going to keep him happy and satisfied with every pic he receives!
1.Prep your face to take sexy pictures.
Before you indulge in taking your tasteful selfies, make sure that your face is as clear as day.
Your toner and moisturizer can help you achieve that fresh look, even if you've been awake the entire day. Use them before you pose in front of your cam!
2. Put on some makeup.
It won't hurt to put on some makeup so go ahead. Grab your favorite lipstick, mascara, and blush on.
Apply them using just the right amount for that extra glam for your selfie session later.
3. Pick the right background.
The last thing you want is a pile of your dirty laundry catching your boyfriend's attention instead of your pretty face and beautiful body.
For this reason, pick the right background before you pose. You can do it in your room, bathroom, or anywhere.
The rule of thumb is to make sure that your surroundings are clean and tidy but not attention-grabbing enough that you'll have to compete with it for your boyfriend's attention.
4. Play with different kinds of lighting.
There's natural light, red light, dim light, and overhead lighting. Each has its own pros and cons when used for sexy selfies.
The key is finding the right light so you can produce jaw-dropping selfies to send your man.
If you want to emphasize your cleavage, take photos during daytime using the side light from your windows.
When you want to add an extra dose of sensuality to your selfies, opt for red light from bulbs.
Try experimenting also using your camera's flash. Figure out whether your selfies will look better with or without it.
5. Showcase your best features!
When taking sexy selfies to send your boyfriend, you'd want to draw his attention to your assets. If you are going to learn how to take sexy pictures for your many make sure you know what his favorite features is and focus on it.
It can be your derriere, your bust, or your curves. Whichever it is, the key is to pose in front of the camera using your best angle.
Match it with sky-high confidence. For when you've got the big C, you'll never go wrong with your sexy selfies!
6. Dress up or undress!
Your sexy selfies don't have to be nude shots of you. They can also feature your sultry alter-ego wearing either lacy lingerie or your boyfriend's t-shirt.
What matters most is that you feel sexy while dressed or in a state of undress as your emotions will translate in the photos you take.
7. Use apps and filters to learn how to take sexy pictures that he will dig
Various apps for enhancing photos are available online. After you've taken your sexy selfies, use the filters these apps offer and find which one will give you the sultry effect you're looking for.
You can also try using the black and white photo filters as they do the trick on some photos at times.
7 Irresistibly Sexy Selfies You Should Send To Your Boyfriend, Stat
Now that you've got these pro tips at your disposal, I'm positive that you'll be on your way to rocking your boyfriend's world with the help of your sexy selfies.
But what are the kinds of sexy selfies that he'll find so irresistible he'll want to be where you're at the moment he sees them? I'm glad you've asked. Here are seven sexy selfies you can send him so you can get him in the mood.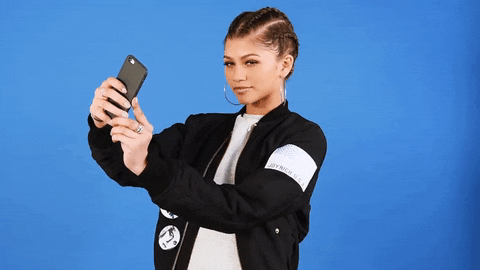 1. The Gasp
Instead of showing your duck face on cam, you'd do better by giving a sexy gasp instead. You can do that by parting your lips slightly while giving the camera a sexy and longing look.
As you do, think about how sexy and charming you are for your confidence to shine through your photo.
2. The Shot From Above
If you want to look more skinny than you actually are, give this kind of selfie a try. Find a room where there's natural daylight. If not possible, use flash. Place your camera above your head and get clicking.
3. The Silhouette
When you're in the mood for posing nude but not really into showing your entire body to your boyfriend, this is the perfect selfie to try.
All you have to do is stand between the light and the camera on your phone. Show off your side profile so he can see how beautiful both your facial features and womanly curves are.
4. The Reflection
Ever pass by something where you see a reflection of your beautiful self? It can be windows of cars or buildings. It can even be full-length mirrors.
Whatever is available where you're at, pose and click until you get a fascinating shot that he won't be able to resist.
5. The Just-Out-Of-Bed Pose
Showing your boyfriend the real you is one of many ways to making him want you more.
Why not achieve this by sending him a sexy selfie when you've just got out of bed?
Remember, your bed hair combined with minimal makeup and sexy lingerie can do wonders!
If you feel more daring, you can also wear nothing except for your coziest sweater or any t-shirt he may have left in your apartment.
6. The Mirror Shot for the ultimate sexy pictures
This is probably one of the most famous selfies people take. To add a little glam to your shot, wear a lacey bra and undies.
Push your boobs towards each other using your wrists while you're holding the camera below your chin.
You can also face the mirror while there's another mirror at your back. Arch your back then take a shot! This way, you can make him drool by showing off your sexy back and butt.
7. How to take sexy pics with The Turn Around Pose
Another sexy selfie that's easy to master is the turn around and a key tool if you are learning how to take sexy pictures the right way. Just as the name suggests, all you have to do is turn your head the other way, as if you're looking at someone.
You can try lifting the leg that's nearer to your camera so you create the illusion of a wider hip and rounder butt.
These sexy selfies to send your boyfriend will work both for nudes and the clothed shots. So no matter where you are, you can practice them, keeping in mind all the pro tips for sexy selfies discussed above.
I wouldn't be surprised if you become a master of your selfie game sooner rather than later, making every sexy selfie you send your boyfriend totally drool-worthy.
Safety Before Sexy Pictures
No matter how much you're proud of all your sexy selfies, it's always best to stick to sending those that you know are worth showing off to someone. Keep the more risqué ones to yourself for now.
Remember, selfies can be more dangerous than you think. Even if you learn how to take sexy pictures no one looks sexy in a cast.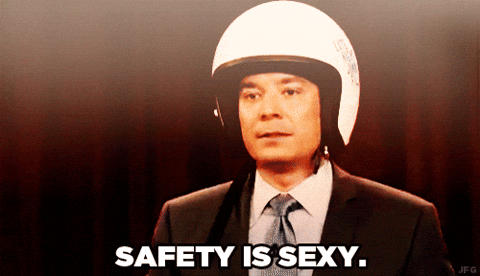 And if you want to bring your A-Game to the sexy side of your relationship, make sure you check out Dirty Talk Secrets.
You'll learn to communicate in the most intimate, sultry way possible.
And when you combine this with your sexy selfies, you'll have him eating out of your hand.

Check out Dirty Talk Secrets to take control of your romantic life now!