Wanting to seduce your husband daily is normal.
However, relationships, especially those which have been running for quite some time already, may need a daily dose of seduction and its powerful and steamy effects.
So if your desire is to make him ache for you every moment of his life but you don't know how to seduce him, you're in the right place.
We've rounded up seven magic ways to help you seduce your husband and get him under your spell every day.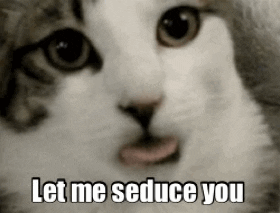 1. Give him sexy surprises here and there.
There are many ways to surprise your husband but if you're aiming to give him a seductive surprise he won't ever forget, then you have to get creative. Following are some things you can try doing.
Arrive home from work earlier than he does. Take a shower then put on his t-shirt and nothing else. When he arrives, answer the door for him and act like you're still in the middle of getting dressed.
On his day off, offer him a massage. Play soothing music in the background. Wear some dainty lingerie while giving him the relaxation he needs.
Cook him a meal you know he loves. As you eat together, make sure you're eating yours in the sexiest way you can. He'll get the hint.
2. Have some shower sex.
Wake him up and then lead him to the shower, before giving him a slow and sensual blow job. Swallow his cum if you're into it. He won't be stop thinking about you for the rest of the day.
3. Do some household chores while wearing sexy clothes.
Clean the house when he's around. Put on some revealing clothes. A loose top and skirt normally works. Forego wearing the underwear. I guarantee you no household chores will get finished once he sees you. You can always finish them later…together!

4. Let your hair down.
Men find full and flowing hair really wild and sexy. So keep yours down when he's around and give him that look. He'll know you mean business when you catch his eye.
5. Undress in front of him.
At the times that you have to change your clothes, be sure to do it while he's around so he can watch you. When you've taken the last piece of clothing off your body, ask him to hand you the new set of clothes you'll wear.
Of course, he'll obey but only after he gets a taste of you.
6. Leave a sexy note before you go to work.
Before you leave for work, write him a note saying something sexy and sweet. Tell him things you want to do to him the moment you're back home.
It will drive him wild since he can't have what he wants there and then.
He'll find a way wait patiently though. I promise you.
7. Talk dirty to him when you're not together.
There's nothing that will make your husband ache more for you than dirty talking. So during your lunch break, call him. If he's able to pick up, tell him exactly what you want to do to him using your sluttiest, sexiest voice.
If he's not able to pick up, leave him a voicemail message. You can also send him a sexy photo through via text message. Invite him to have Skype sex with you during his break.
4 Things To Remember When Seducing Your Husband
Seducing your husband is not rocket science. It's easy to learn if you put your heart into it. Here are crucial things to keep in mind while learning the art of seduction.
1. Timing is everything.
Your husband should be relaxed when you attempt to seduce him. This way, he'll notice you and focus on you, without worrying about something that's stressing him. If he's busy or stressed, give him space.
2. You don't always have to end up in bed.
When your husband is already hot for you, lead the way. Try different places to have sex with him. Do it in the kitchen, in the living room, in the car, or anywhere else you can imagine.
If you're feeling a little more adventurous, try having sex in public. It will turn him on and drive him crazy. Just be careful not to get caught.
3. Keep things exciting.
After you've successfully teased him, you have to introduce surprises as you make love. For example, bring his favorite wine or chocolate with you and tell him to eat and drink it off your body.
4. Patience is a virtue.
You won't become a pro in seducing your husband in one day. You have to keep on trying new things and figuring out what works for both of you. As you do, be patient.
Keep your reasons for wanting to seduce your man in mind so you won't lose the inspiration you need to get it right.
Seducing Your Husband Isn't Easy But It Is Possible
Some heated action between the sheets is an important ingredient of a healthy and strong marriage. So when you learn how to seduce your husband properly, you're not only doing yourself a favor, you're also actively exploring new and hot ways of keeping the sparks burning in your relationship.
The result is a relationship where things never get old and two lovers who grow deeper in love with each passing day.
Closing Words
The art of seduction is not something you learn overnight. As with everything, it takes practice to make it perfect. Learn how to turn him on, get comfortable with seducing him, and apply the seduction techniques described above.
I guarantee that you'll be a seduction goddess in no time, and I won't be surprised if he'll love you even more because of your top-notch seduction skills.
But if you're experiencing marriage difficulties, seduction could be the least of your worries.
Learn how to push your husband's sexual buttons and get his juices flowing again in the bedroom.
Of course, the fastest way to your man's heart is through his largest sex organ…
…his brain.
Dirty Talking Secrets teaches you how. Because you already know why.
Learn about how to be the woman of his fantasies, guaranteeing you his heart forever.
But don't wait around.