In a world where good girls pretend to be innocent, they're often considered boring in the bedroom. However, don't let that fool you. Oh no. Every good girl has a few tricks up her sleeve in order to figure out how to initiate sex.
Good girls tend to have a much wilder side than the average woman who openly expresses her need for sex and naughty side.
Good girls are able to appear innocent in front of society whilst being sex goddesses behind closed doors.
Often, men are unsure of how to initiate sex with a good girl simply because they don't know how far they can push to get what they want.
Thus, as a good girl, it's important to know how to initiate sex with a man who wants you but doesn't quite know how to show it, often leaving both of you in an awkward situation of sexual frustration without initiating anything seductive.
Keep the following handy tips in mind when embarking on your sexual seduction adventure. Remember, not all will work for you, so mix and match as you please.
Prepare for the big event
Add candles.
In order to set the mood in your apartment, you need to ensure that you're able to add a few essential elements such as candles. Not only are they cheap enough and extremely effective for setting the mood, they also add a very seductive lighting effect for creating romance.
Groom your lady parts.
A man who loves you shouldn't care about what type of grooming you have going on. But let's face it, ladies, you care. And, if he's honest, he cares. You feel more confident and sexy when your lady parts are well-groomed and attractive (to you).
This results in him picking up on your confidence, increasing the intensity of the sexual experience.
Play some sexy seductive music.
Music can set an instant mood, which is why it's important to choose the right type of music based on your taste and his preferences.
Keep these 41 songs to have sex to close by. The wrong type of music could spell disaster, which often leads to a quick end to what might have been a potentially amazing evening.
Light the fireplace (if possible).
If you have a fireplace, make use of it. Not only is the crackling noise of burning wood quite relaxing, it also keeps the room warm and cozy on nights when using a blanket and full-length pajamas are simply out of the question.
Initiate sexting.
Send a photo or two. After you've set the mood in your home, it's time to start the sexting phase by sending a few seductive photos, never revealing your full self.
You definitely don't want him to see everything that you have on offer before he's able to be there in person.
Don't be afraid to flirt boldly.
As a good girl, flirting may seem quite awkward at times. However, when trying to figure out how to initiate sex, flirting boldly will definitely take him by surprise (in a good way).
Talk dirty without being shy about it. Chances are, your confidence will pull you through even if your pick up line is quite cheesy. (More on how to talk dirty further down)
Tell him about your fantasies.
Every man wants to know the deep, hidden bedroom secrets of a good girl. There's a myth that good girls don't know how to have fun, let alone speak about their fantasies.
Show him that hidden wild side of yours by telling him beforehand about the things you'd like for him to do to you and vice versa.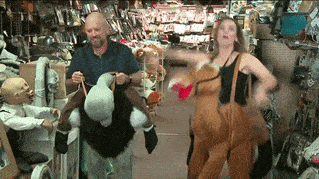 Pick out a sexy outfit that will turn him on
It's absolutely necessary that you choose a sexy little black number to greet him at the door. For me, it has to be lacy and skimpy.
Before he comes home, text him a seductive description of what he can expect when he sees you. He may surprise you by getting home early.
Enter the seduction stage
Flaunt your talents.
One of the easiest ways to get him in the mood starts with flaunting what you already have. Don't be afraid to show some leg after you've completed your much-needed grooming.
Add a little bit of cleavage to the mix and you're ready to get the party started. Remember, he's most likely already undressing you without you even realizing it.
Give him 'the look'.
A good girl with a naughty look is irresistible to a man. Remember, your eyes are the window to your soul or to the intensity of your sex drive, in this particular instance.
Let your eyes do all the talking and his hands will most likely do the rest.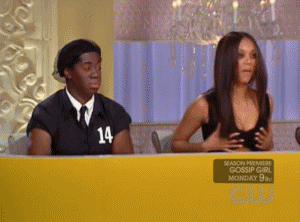 A little kissing goes a long way.
Turn up the heat with passionate kissing. It may seem old school and boring, but kissing is intimate and has the potential of creating plenty of heat without having to do much else.
Remember, foreplay is just as important as actual sex.
Let him take control.
Once you've managed to set the mood in your apartment with candles and seductive music, groomed your lady parts and sent a few naughty photos, and given him 'the look' with a tiny lace number on, it's time to sit back and let him take control.
By giving him control, you're making him feel masculine and wanted by you.
As a good girl, you want to ensure that he knows about your wild side, never mistaking your good girl persona for boring.
And don't forget…
Remember, figuring out how to initiate sex is quite easy. In fact, men are quite easy to figure out.
Once you know what makes him tick, you're able to seduce him on a whim by simply giving him "the look" or sending a sexy photo.
The only part where you may struggle, as a good girl, is talking dirty, sometimes feeling quite awkward when starting out. Hey, we all need a little bit of help in different areas of seduction.
When learning how to initiate sex, learning a few dirty talking secrets may be the best place to start.