Sex is all about giving. It's a two-way street, really. And that means if you want your man to do a little something for you, you'll want to get great at giving head and learn how to deep throat.
One of the best ways you can make a blowjob feel amazing is to deep throat. The thing with this is that it's not always easy for us ladies. The whole gag reflex thing can really put a damper on an otherwise fun and pleasurable thing for our men.
But you can learn how to deep throat without gagging. If you're willing to work for it, your man will thank you in all the ways you desire.
The idea behind deep throating is to give your man a blowjob and then take him as far as you can into your mouth and the back of your throat. The sensation of this is unique to a man and it often feels better than almost anything else you can do.
That's why it's so popular. Whenever a guy wants a blowjob, they'll always want you to deep throat him if you can.
The only hang-up with this is that if you're a woman with a sensitive gag reflex or a well-endowed man, it's always harder. It's not fun for you if you're constantly gagging on him.
And if it's not fun for you, it'll be less pleasurable for him.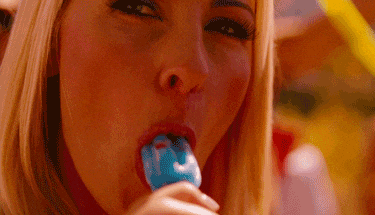 Why Learn To Deep Throat At All?
Some people might not even think deep throating is worth it. Those people have clearly never seen the immense joy a man gets out of it.
Learning how to deep throat without gagging can help you connect more to your partner and spice up your sex life. It's an act of selfless pleasure you can give to him.
Not only will he be really appreciative of it, but he'll be down to reciprocate – excuse the pun.
Ultimately, it's about give-and-take. Being selfless and giving toward your partner is a way to help the relationship last. The more you're willing to give, the better your relationship will be.
Steps For Perfecting The Deep Throat
It'll take some time but it'll be worth it in the end. Here's how you can learn how to deep throat without gagging in order to give your man the best blow job he's ever had.
Step 1 – Put yourself in the right mindset
One of the main reasons women struggle with deep throating is because they expect that it won't be fun. They go into it with the mindset of gagging and being miserable.
So, of course, it isn't fun when they go to do it. You have to remember to put yourself in the right mindset.
You have to remember that it will be fun. The more you dread it, the tenser you'll be. That means your gag reflex will be super active because you're not relaxing.
So think of it as a fun time. Remember how much your man will love it and get into a positive, sexy mindset. The naughtier you feel, the more you'll want to deep throat and that'll make it a hell of a lot easier when you get down to do it.
Step 2 – Go slow
You've got to give yourself some time to ease into the deep throating. If you just go right to it the second he's in your mouth, you'll struggle with gagging.
Your throat has to get used to having something hitting it. That means you have to just slow yourself down and work up to the deep throating.
The benefit of this isn't just for you either. Your man will love the slow progression to something so erotic and pleasurable. So take it easy.
Start with your typical blowjob and progressively go deeper and deeper while controlling your breathing.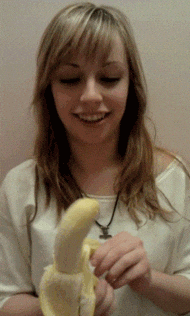 Step 3 – Relax your mouth and throat
The biggest thing you have to remember about learning how to deep throat without gagging is to relax. If you're full of tension, your throat will be extra sensitive and you won't give a good blowjob.
That means when you start the blowjob, focus on consciously controlling your gag reflex. The second you feel like gagging, stop and breathe.
This will help your body remember that something going that deep shouldn't make you want to gag. Over time, this will stop the gagging altogether so focus on this above everything else.
Step 4 – Breathe slowly through your nose
You can't try to breathe quickly or your body will tense up. As you already know, this will make it even harder to deep throat without gagging.
Focus on slow, controlled breaths through your nose as you ease into the blowjob. Keep it light and easy until you feel comfortable breathing that way.
This will not only make it easier on you, but your body will relax the slower you breathe. One of the best ways to do this is to start giving the blowjob slowly and time your breaths as you move up and down.
Step 5 – Control the motions yourself
Some guys will want to force your head further down but that's a sure way to trigger your gag reflex. If he wants you to deep throat him, it has to be on your terms.
The surprise and the force of going too deep too fast will always trigger your gag reflex. Make sure you communicate with your man that you're the one who has to control it or you just won't do it.
Later down the road, once you're used to deep throating, he can have his fun with getting rough with you. But when you're just learning how to deep throat without gagging, you have to be in control.
Step 6 – Practice on other objects
The main thing you want to do is retrain your gag reflex. Practicing on other objects does this best. So long as they're phallic, they'll work.
You can even use a toothbrush if you really don't have anything available. Bananas work, dildos work, cucumbers, and really anything that'll hit your gag reflex if you put it down your throat too far.
When you do this, focus on going as deep as you can until you feel your gag reflex triggering slightly. Then, hold the object there and breathe deeply through your nose.
Focus on relaxing your throat until your gag reflex is no longer active. Then pull the object out and repeat it.
Do this repeatedly over a period of time. You'll find that eventually, you'll be able to go deeper and deeper until your gag reflex no longer triggers when something is in your throat.
When this happens, you'll be able to deep throat without gagging a lot easier. Just remember to practice and try to use something that's the same size as your man.
Step 7 – Prepare accordingly
There aren't too many ways you can prepare for deep throating. The best thing to do is to focus on changing your mindset and practicing.
When you know you're going to give your man a blowjob that day, take a few extra minutes to practice relaxing your gag reflex. Use an object and just relax and breathe.
This helps your gag reflex prepare for what's coming. You can also prepare with a lot of foreplay.
This tactic helps you feel a bit naughtier. When your mind is so focused on being dirty and sexy, it'll be less likely to worry about something hitting your gag reflex.
Plus, the naughtier you feel, the more you'll get into the blowjob and that'll really help you relax while deep throating.
Step 8 – Ask him what he likes best
Your man is the real expert here. He knows what he likes and he'll be willing to tell you what feels good if you just ask.
You can even do this through some dirty talk if you want. Just ask him what he wants you to do for him.
The key to this is making sure you're both communicating. If he thinks you're doing something wrong while deep throating, he'll be more than willing to tell you what should change so you're doing it right.
Don't take any of this to heart either. Getting offended about his corrections will only upset you and make you tense up and not want to give the blowjob in the first place.
Just remember that anything he tells you is coming from a place of wanting to improve your sex life. It's good for both of you. So be open to it and work to listen to him.
Step 9 – Try humming while deep throating
This may usually be seen as a more advanced move, but it can actually be useful for beginners too.
While you're giving him a blowjob, slowly take it deeper until you feel like your gag reflex is about to trigger and then start humming. It might seem silly but this can actually help open your throat and relax your gag reflex.
Not only does this help you not gag, but it also feels a lot better for your man. The slight vibrations will make it all the more sensational.
But first, practice on an object so you can get a feel for just how much you have to hum for it to take effect. Then give it a try on your man and see if it works for you.
Step 10 – Have fun with it
The whole point of a blowjob is to give your man a good time. It can be used as a means of foreplay or you can just give
him a treat all by himself.
But he won't really enjoy it if you're not having a good time. The more you seem like you're uncomfortable or bored, the worse it'll be for him.
So have fun with it! Be enthusiastic. You can even get a little silly or you can up the sexy a notch and try to do some dirty talking to make it extra interesting.
Just remember that you don't need to do this for him. If he feels like he's forcing you to do it, it'll lose its appeal.
Relax, have fun, and just try the deep throating. You'll get the hang of it eventually and seeing how much your man love is will make you want to do it even more.
How To Make The Blowjob Even Better
The first thing you can do is focus on your man's reactions. He'll point you in the right direction of what feels good and what doesn't. You'll also want to enjoy it.
The worst thing you can do during a blowjob is to look or seem bored. This is something that's supposed to be fun for both of you. If you want him to enjoy it more, you have to be into it as well.
Another way you can make it even better is to throw some dirty talk in there. That can make anything a whole lot hotter if you know how to dirty talk the right way.
Be open to communicating about what your man wants. He could want something completely different than what you're doing. Have a chat about it and see what he wants more.
Also, try to give some blowjobs in different places. There are a lot of options for giving your man head when you're not at home. You can give him some road head, go see a movie, or even take a hike somewhere secluded. The more you get adventurous with it, the better it'll be.
Learning how to deep throat without gagging can be super beneficial to both you and your man. Focus on keeping yourself relaxed and you'll easily be giving him the best blowjobs he's ever had.