Let's face it. A sexless marriage sucks. If you're in one, I can only imagine how difficult it is for you.
Sex is one of the most important elements of a successful marriage. It helps couples maintain the level of intimacy each one needs to succeed every day.
If you've married your soulmate, you know how special sex is. It's the kind of bond that you only share with your husband.
More importantly, it allows for you and your husband to achieve a sense of happiness and satisfaction that you can't get anywhere else.
5 Studies That Tell You How Often Do Married Couples Have Sex
Now that we've established how crucial sexual intimacy is in a marriage, you've probably got a few questions.
One of which might be how often do married couples have sex, right? You'll be glad to know that you're not the only one curious about this.
There is a ton of studies conducted in the past which presented varying (and interesting) answers. Here are five of them:
A 2014 study in Social Indicators Research showed that out of 15,000 married couples, those who had sex two to three times a week were happier than those who had sex less.
In 2011, Dr. David Schnarch, author of the bestselling book Passionate Marriage, worked with more than 20,000 couples. His research concludes that 26% of these couples have sex once or twice a week, 34% have sex once or twice a month, and 12% had no sex at all in the last year.
Married couples were into exploring the unknown between the sheets, long before Christian Grey arrived. Yes, that's what a Durex survey in 2005 revealed.
10% of Americans have explored the kinky world of sadomasochism while 36% admitted to trying other forms of bondage like spanking and blindfolding.
Married couples have sex 68.5 times a year, according to a 2003 poll initiated by Newsweek magazine. The poll also showed that married couples have 6.9 times more sex than those who are not married per year.
According to The Social Organization of Sexuality: Sexual Practices in the United States, published by the University of Chicago Press (1994), 32% of married couples have sex two to three times per week.
While these studies statistics are helpful in gauging the frequency of sex of married couples over the years, they don't have to affect your sex life.
Yes, you read that right.
You and your husband don't have to change anything in your sex life just because of these numbers.
Remember, they're only studies. They're not universal commandments that you should follow to ensure your marriage will be successful.
So if you feel like your sex life doesn't measure up to these numbers, chill out.
Frequency Of Sex In Marriage: There Is No Normal
As you may have noticed, there is a large variation when it comes to the findings of these studies.
Thus, it's easy to say that, truly, there is no normal when it comes to frequency of sex between married couples.
If you and your husband have sex four to five times a week, it doesn't make you an abnormal couple.
If you have sex only twice a month, it doesn't make your marriage less exciting or healthy than others.
So if you're having qualms about whether or not the frequency of your sexual interaction with your husband is normal, don't.
Your definition of normal should never be based on the statistics published by these studies; it should be based on what you and your husband consider as normal.
More importantly, you must base it on what keeps both of you happy and satisfied. If you're good with three times a week but your husband isn't, then it's time to discuss your own normal with him.
Remember, every couple is different. You and your husband might have different upbringings, past sexual issues or trauma, and sex drives.
How you work together through these major differences will determine how successful and strong your union will be.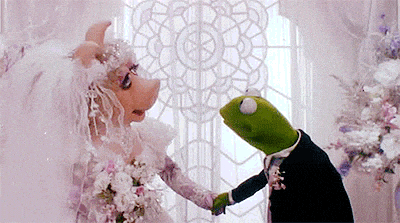 How Often You Should Be Having Sex With Your Husband
You may still be anxious about what's normal until now.
Maybe your mind is plagued by these concerns: whether you're having enough sex with your husband, the right kind of sex, and whether your husband (or you) are asking for too much or too little.
If you are, remember that it's normal. But as mentioned earlier, you must veer away from normal sometimes if you want to keep your man happy and satisfied (and yourself, too).
Keep these two major things in mind so you can make sure your union gets stronger as you work together in making your sex life better.
1.Quality Is More Important Than Quantity.
It's not about the number. It's about how much effort and love you put into making your sex life as satisfying as possible for both of you.
If you can be consistent and intentional about making sexual intimacy your top priority, your marriage will grow stronger with each passing day.
Also, did you know it's one of the secrets on how to make your husband happy?
2. Be Proactive In The Bedroom.
When it comes to your sex life (and the other aspects of your marital union) it pays to be proactive. Don't sit there wondering whether or not your husband is satisfied with your lovemaking.
Find the time to communicate what's on your mind. Prepare these questions to ask your husband before you approach him. Be open to whatever feedback and suggestions he'll give you.
The point is you and your husband should make open, honest, and consistent communication a relationship priority. You should both want your sex life to work no matter what circumstances you're in.
This means committing to sticking with each other even through the inevitable dry spells (because they happen to every couple).
And if you want to gain the upper hand in the bedroom, or even just to become the woman your man has also fantasized about, check out Dirty Talk Secrets.
Discover the secrets of what turns him on, and what will make him obsessed with you.