In a rush? After extensive testing, I found that Lovehoney Beaded Sensual Glass Dildo 7 Inch is the best glass dildo around today.
There's something so… sexy… when it comes to glass dildos.
They are sleek, gorgeous, and pretty affordable for luxury sex toys.
Not to mention the fact that with them you can indulge in temperature play and other fun activities.
But finding the best glass dildo can be a hard task.
That's where I come in.
Best Glass Dildo: Our Top 5 Picks
After weeks of playing around and researching over two dozen glass dildos, I finally narrowed down my list to these five.
No matter if you're on a budget or if you're looking to splurge a little, you'll find something there for you.
| Name | Rating | Price | Shop |
| --- | --- | --- | --- |
| Lovehoney Beaded Sensual Glass Dildo | 9/10 | $ | Check Price |
| Icicles No 57 Double Ended Glass Dildo | 8/10 | $ | Check Price |
| Crystal Heart Wavy Glass Dildo | 7/10 | $ | Check Price |
| Lovehoney Tentacle Textured Glass Dildo | 8/10 | $ | Check Price |
| Tracey Cox Supersex Glass Dildo Set | 8/10 | $$ | Check Price |
Lovehoney Beaded Sensual Glass Dildo 7 Inch
Starting off at #1, we have this gorgeous toy from Lovehoney.
Beautifully smooth, this 7-inch glass dildo looks and feels like a piece of art. When you hold it in your hand you can see that there are no bubbles or flaws of any kind.
With 6 beads that are fused together, this toy can be used both vaginally and anally depending on your mood. You can feel every one of those beads "pop in" as you insert it deeper and deeper inside of your body. Additionally, its curved shape allows you to hit the G-spot perfectly.
As a cherry on top, this glass toy comes at a very reasonable price. I've spent a lot more money on the toys that were far inferior, so seeing this bargain made me super happy.
Pros:
The beaded shape offers additional internal stimulation
BIG – at 7 inches of length and 4.25 inches in girth, this toy will fill you up
Great value for money
Super simple clean up – just wash it with hot water and sprinkle with anti-bacterial spray
Cons:
If you're new to sex toys, you might find it a bit too large
Best for: women looking for an overall best glass dildo on the market today.
Icicles No 57 Realistic Double Ended Glass Dildo
If you thought the previous toy was big, think again. Coming in at 9 inches of insertable length, this glass dildo is a monster ready to please you.
What you've certainly noticed is that this is a double-ended dildo – it has a realistic side and a swirly side. The realistic side has a slight curve that is best used when you want to hit your G-spot. On the other hand, the swirly side allows you to spice things up and feel sensations in different places.
Unfortunately, its biggest strength can also be its biggest weakness – its size. At 4.5 inches in girth, this toy will probably be too big for beginners. If that's you, you'll want to look at some of the other toys on this list.
Pros:
Big 9 inch glass dildo will satisfy even the biggest size queen
Double-ended dildo allows you to experiment with different stimulation methods
Its curved shaft is ideal for hitting your G-spot
The swirly side is perfect for twisting and turning
Cons:
If you're a beginner, its 4.5 girth will probably be too big for you
Best for: experienced users who want to take things to a new level.
Crystal Heart Wavy Glass Dildo 6 Inch
If you were a bit intimidated by the previous two entries, you should check out this glass toy.
Its 6 inches of insertable length makes this the Goldilocks of dildos – not too big, not too small, just perfect. At the base of the toy, you have a big heart – making this toy look like a magic wand. (Well, it certainly made my wishes come true)
Its 3 beads and smooth texture make it ideal for anal play. Also, due to the before-mentioned heart, it's a lot easier to hold on (even when it's covered in lube).
Now, since this toy is completely straight, you might find it a bit hard to stimulate your G-spot. And, since it's completely smooth, using it as a clit stimulator might be a bit boring.
Pros:
Beautiful design makes this feel like a work of art
6 inches of insertable length make it ideal for first-time dildo users
Its smooth design is perfect for anal play
It's much easier to hold on than other glass toys
Cons:
If you crave variety, this dildo's smooth texture might be too boring for you
Best for: beginner buyers looking for their first glass dildo.
Lovehoney Tentacle Textured Sensual Glass Dildo
I feel like there's a tentacle porn joke to be made here… but I'm far too mature for that.
Anyway…
What's unique about this toy is that each one of them is handblown and one-of-a-kind. That means your toy may vary slightly in color or texture – nothing major, but just something you need to be aware of.
One side of the toy has nodules, while the other side has veins. This allows for a completely different feel, depending on how you position the dildo.
Now how does it feel inside of you?
Amazing. Strange. Distinct. Mind-Blowing. Divine.
The coolness and weight of glass, combined with the texture and size of the toy make for quite an experience. It is both strange and wonderful at the same time.
Would I recommend this to absolute beginners? Hell no. This toy is so textured most newbies would not be able to handle it. However, if you're lusting for a new kind of experience, this toy will fit you perfectly.
Pros:
Tentacle textured glass allows for mind-blowing stimulation
Handblown glass – each one of these bad boys is completely unique
It's quite girthy and will fill you up nicely
The handle is shaped so it will tickle your anus with every thrust you take
Cons:
Unlike most other glass toys, this one doesn't come with a storage bag
Best for: if you're ready to experiment with different textures.
Tracey Cox Supersex Glass Dildo Set
Who doesn't love a two-for-one deal?
If you're looking to get the most bang for your buck, consider this dildo set from Tracy Cox.
These two glass toys perfectly complement one another. The pink one is smaller and has nodules, while the clear one is bigger with beads. The pink one is almost straight, while the clear one has a slight S shape. The pink one is great for thrusting, while the clear one is amazing at slow teasing.
And so on.
Just the possibilities for play are endless. For example, you can put one dildo in hot water and the other in the freezer. After 15 minutes, you can use them both. This is temperature play like you never felt before.
Pros:
You get two HQ dildos for the price of one
The pink dildo has 7 inches of insertable length and nodules
The clear dildo has over 8 inches of length and beads
These two glass dildos are ideal for couples who like to experiment
Using them both at the same time makes for an interesting temperature play
Cons:
The clear one might not be girthy enough for some people
Best for: couples who want to experiment with their G-spot and P-spot.
Glass Dildos: Everything You Need To Know
I realize that you might still have some questions about buying and using glass dildos.
I've received dozens of emails over the last few months, and below are some of the most frequent questions I get.
Are Glass Dildos Safe To Use?
You know what they say – safety first.
Luckily, all of the glass dildos I listed above are made out of durable, body-safe material.
They are made out of borosilicate glass – think Pyrex. This means it's a lot stronger and more resistant to temperature changes.
In the unlikely event it does break, it will break into cubes rather than shards. This means your chances of injury are almost zero.
Now, that doesn't mean you should grab a hammer and test their durability. It just means you'll be 100% safe if you take all the necessary precautions (more on that in just a bit).
It also means you should pay a bit more to invest in an HQ toy that you know will be safe to insert in your body. Those few bucks extra are the price you pay for peace of mind.
Benefits Of Using Glass Dildos
Believe it or not, their gorgeous look is just one of the perks of owning these beauties.
Some of the other benefits of using glass dildos include:
They are a lot easier to clean
They are a lot cheaper than other sex toys
Since they are made out of glass, they are perfect for people allergic to latex or silicone
Surprisingly, they'll last longer than silicone dildos since glass doesn't wear out
Unlike soft, silicone dildos, glass dildos are hard so you can use a lot more force
You can easily use them in shower
Add to the fact they don't need batteries or cables, and you have a great, luxurious sex toy that can quite literally last you forever.
How To Use A Glass Dildo
The first thing you need to do is lube up.
Using lube is important when using any sex toy, but it's essential with glass dildos. They feel great because they are so rigid, but that rigidity means you have to use lube to make them easier to use.
I suggest you start off with a bit of foreplay. A cool trick I found is using your dildo as a massager. Just roll it all over your body and see how amazing that feels.
Now, how you're going to use your specific dildo depends on what it looks like. Some of them are meant to be thrusted, some of them are meant to be twisted. Some of them have nubs, other spirals, while there are some that are shaped like octopuses! No matter what you're into, you'll find something to get you off. My best advice is to try experimenting and seeing what works best for you.
Another great thing about glass sex toys is that you can use them in the shower with ease. Just put on a little silicone lube and away you go! Not to mention the fact that you can control the temperature of your shower, thus heating or cooling your dildo.
When you're done, wash your toy with some hot water, dry it, and store it in a bag. Try using a separate storage bag for each dildo. That way they won't bump into each other and you'll get the most mileage out of them.
Try Experimenting With Temperature Play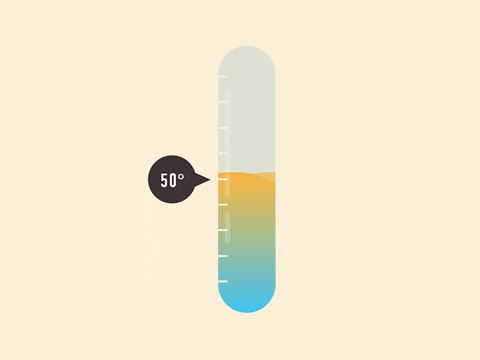 A unique thing you can do with glass dildos is indulging in little temperature play.
You can either go hot or cold – I personally prefer cold, but that's just me. If you want to try the cold version, stick your dildo in the fridge for 10-15 minutes.
On the other hand, if you want to try the warm option, stick it in the bowl of warm water, again for 10-15 minutes.
Alternating between these two extremes will allow you to feel a whole range of sensations you've never felt before.
Want to feel either fire or ice inside your vagina?
You got it.
Just don't forget to test the temperature on your forearm before inserting the dildo.
Conclusion
I'll have to be honest – I haven't had much experience with glass sex toys before buying a bunch of them for this review.
And after having spent the last few weeks testing a bunch of them, I have to say I'm kicking myself for not investing in them sooner.
Since not everyone can buy dozens of toys at once, (God, I love my job) I recommend you try Lovehoney Beaded Sensual 7-inch Glass Dildo.
It's big, beautiful, and reasonably priced. Its curved shape is perfectly designed to hit your G-spot, while the 6 beads make internal stimulation a pleasure out of this world.
No matter if you're an experienced user or a first-timer, this bad boy will bring you down to your knees and beg for more.