Do you fancy some role play? Trying to pleasure yourself or your partner in new and exciting ways? It seems like you're ready to explore your kinky self. 
Double dildos will have you discovering new heights in sexual pleasure. Statista carried out a study on how frequently women above 18 years in the USA use sex toys. The results will blow your mind. 25% of respondents use sex toys several times a week, 5% use sex toys daily!
Gone are the days when women explored dildos in secret. Dildos are now used by both males and females to achieve sexual pleasure. The reasons many women are using sex toys vary from pure curiosity, the need to spice up sexual life, or just because they are FUN!
Although the choice of toys differs from one woman to another, it is important to know how to buy the sex right toy for your needs. Dildos are the must-have toy for most women since they can be used in multiple ways to enhance your sexual escapades. 
If you're getting a dildo for anal stimulation, you have to pick the best anal Dildo. If you are looking to spice up your sex life, double dildos are a must-have. Besides stimulating your fun parts, you can use double dildos to get your partner in on it. There are countless options in the market, but we did the research for you!
These are the top 5 double dildos you should definitely check out!
Lovehoney realistic sensual anal dildo is perfect if you are looking to stimulate both your G-spot and A-spot. Its smooth sensual texture allows for maximum stimulation and taking your orgasms to a whole new level. It looks good and feels great with dual ends to choose from.
Pros
Affordable price just under $30

Made from glass material making it easy to clean

It has two ends to choose from either the realistic or the bulbed end for the desired pleasure

Made of Borosilicate glass allowing for temperature play

It is firm and best to use for both vaginal and anal stimulation

It is 6 inches long and 4 inches wide a perfect size for beginners

It is Hypoallergenic and can be used with a variety of lubricants.
Cons
It is too rigid for self- double penetration

6 inches is a tad small in size compared to other double-sided dildos

The girth circumference is also on the smaller side but that can be a plus for you
Best for Beginners looking for a smaller dildo size they can comfortably accommodate
Imagine the combined stimulation of a vibrator and beaded anal probe on both your sweet spots. This Lovehoney double lover penetration vibrator is for women looking for solo double-enhanced pleasure. The rear end anal prober is beaded for increased stimulation while the vaginal end has an inbuilt vibrator.  
Pros
Made from PVC so it's very flexible

It is Latex and Phthalate Free, does not cause allergic reactions

Flexible for double penetration

The vibrator has multiple vibration speeds to choose from, just right for your speed

Has an insertable length of 5.5 inches and 3.5 inches wide so it's great for beginners
Cons
Its length and girth size is fairly small for experienced users

It is not waterproof, limiting for water play

It is battery powered. You need to have 2 x AA batteries, don't run out!
Best For beginners looking for a comfortably sized dildo that's affordable and designed for double penetration 
The Hoodlum Tapered double dildo comes with an incremental girth letting you choose your preferred size. Its 22" length makes it very easy to use with your partner. If you are solo, it is super flexible allowing for double stimulation.
Pros
Has two girth sizes at 3.5 inches and 6.5 inches. This lets you choose either side for desired pleasure

Its length size allows for solo dual plugging or sharing between partners

It is made of PVC material hence super flexible

Its size makes it suitable for experienced users
Cons
Its size can be a bit much for some beginners
Best For experienced users wanting to explore even more
Every great treat comes in a pair. The classical saying "one is never enough" must have been the motivation behind the Tracey Cox Supersex Glass Dildo Set. This set features smooth curves and textures guaranteeing maximum pleasure for you. Their rigid glass material makes it super easy for both anal and vaginal stimulation.
Pros
Choose one for your anal stimulation and the other for vaginal play. Alternatively, one-piece can be yours and the other your partners.

Made from glass material making it easy to clean

Made of Borosilicate glass allowing for temperature play

It is 7 inches long and 4.5 inches wide an ideal size for both beginners and experienced users

It is Hypoallergenic and can be used with a variety of lubricants

It is Submersible allowing for some fun time in the water
Cons
It's made out of rigid glass making it non-flexible
Best for both experienced and new users looking for solo double-plug or to share with a partner
Made from high-grade stainless steel, the Njoy Pure Wand Stainless Steel Dildo is a luxurious, gleaming dildo for your
G-Spot and A-Spot. It is smooth, sensually curved, and rigid letting you glide it into your sweet spots. Its stainless steel material makes it great for temperature play as well.
Pros
It is lightweight, weighing just 12oz

It is made of stainless steel material making it easy to clean. However, you need to be careful not to use an abrasive material when cleaning it

Its steel material makes it adaptable for temperature play, do not freeze

It is double-ended with one beaded rear end ideal for anal pleasure and the head end ideal for vaginal pleasure

Its insertable length is 8 inches and has a girth size of 5.5 inches for maximum pleasure
Cons
It is expensive compared to other double dildos but it is a very high-quality toy
Best for experienced users who love temperature play and stylish toys
Types Of Double Dildos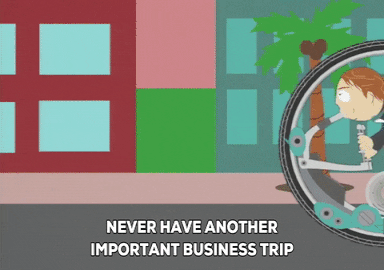 Double Dildos come in a variety of shapes, sizes and forms.  Some double dildos are designed for solo dual-plugging while others can be shared with partners at the same time. The most popular types are:
U Shaped Double Dildos

–

U-shaped dildos are designed to penetrate the vagina and anus at the same time. Because of their shape, they are used for solo double-plugging. The material, texture, and features vary. However, they are all flexible and are 'U' shaped.
Strap-on double dildos

–

These dildos have a strap attached to them. One partner wears the strap and uses the short end to penetrate their vagina. Using the longer end, they penetrate their partner. These are ideal for lesbian couples who love thrusting and/or role-playing.
Suction double dildos

–

Suction dildos have a suction end which allows the dildo to be mounted on hard surfaces for easy self-pleasure. You can get really creative with this by mounting it on surfaces like your shower wall, floor, furniture and almost any place with a hard, smooth surface. Then you can get to the fun part… the booty bouncing. 

Vibration double dildos

–

Vibration double dildos have an inbuilt vibration system. The vibration speed can be controlled for desired pleasure. Vibration double dildos can either be L-shaped, U-shaped, or straight as well.

Strapless double dildos

–

It is similar in shape and use as the strap on double dildos but lacks the straps. It allows one partner to insert the short shaft end into their vagina and use the long shaft end on their partner in a thrusting motion.

Standard Double dildos –

Standard double dildos are long and straight. They are designed for a double play with a partner as they offer deep penetration. The material varies as well but most have textured surfaces for extra stimulation.
Factors To Consider When Buying Double Dildo
Buying the right dildo takes a bit more than 'adding to cart' or walking to your nearest toy shop picking the coolest one.  You need to think about your limits in terms of dildo size, using it for solo play or with a partner, and just how much you are willing to spend. If you are looking to buy a double dildo, you must consider: 
Size

–

If you are a beginner, you may want to keep the length and girth on the small side. A 22inch dildo with a girth size of 5inches and above may be a bit much for some. However, experienced users can use both small and large-sized double dildos as they please.

Use

–

If you are buying a dildo for your solo use, the shaft size shouldn't matter so much. However, if you would love to share the experience with a partner, you will want a long shaft dildo to be able to use it on both parties at the same time.

Material

–

Though preference dictates the choice of material, you want to make sure your dildo material is classified as safe to use. Additionally, materials dictate how flexible or not your dildo is. For anal use, you need a rigid dildo to penetrate the tight muscles. For vaginal use, soft, ribbed, or rigid can all work.

Price

– Unless you love to splurge, dildos are usually affordable ranging from $15 upwards. While others cost up to and above $300.
How To Clean Your Double Dildos After Use
Dildos are made of different materials requiring different cleaning techniques to keep them safe for use. As a rule of thumb, always clean your dildo before and after use.
Silicon

– Silicon is one of the most popular sex toy materials in use. This is because it does not cause any allergies nor affect the vagina PH levels. Silicon is nonporous making it easy to clean with warm soapy water. 

Metal

– Metal dildos have a shiny luxurious look. These can be cleaned with warm soapy water and disinfectant after use. You do not want to use an abrasive material while cleaning metal dildos as they will lose their luster. 

Glass

– Glass dildos are the easiest to clean. Washing with either warm or cold soapy water is enough. You can also choose to wipe with disinfectant and store it till your next use.   

Rubber

– If you are using a rubber dildo, it is recommended that you clean it before and after use. This is because rubber is porous, making it a breeding ground for bacteria. Clean with warm soapy water before and after use. 

Plastic

– Though an unpopular material for sex toys, hard plastic dildos are safe and easy to clean. You can wash it in warm soapy water or wipe it down with disinfectant. 
To sum up
Double dildos are a great addition to your sexy arsenal. They are fun and pleasurable to play with alone and with a partner. If you have been toying with the idea to explore your sexual fantasies, double dildos are a perfect start. You will learn how to self-stimulate your A-spot and G-spot, how to stimulate your partner, and watch as their desire builds up. You will also learn how to share a sensual moment with your partner. 
Check out our best picks for double dildos and get the one that best suits your needs.