In a rush? After extensive research, I found that Tracey Cox Supersex Bullet Vibrator is the best bullet vibrator around.
Are you interested in adding a bullet vibrator to your sex toy collection?
Then you've come to the right place.
If you're not familiar with them, bullet vibrators are small, clitoral stimulators that are shaped like, well, bullets.
And while they are lacking in size, they more than make up for it with discretion, power, and affordability.
Now, there can only be one best bullet vibrator. In this article, I listed my #1 choice and several runner-ups.
Best Bullet Vibrator: Our Top 7 Picks
After weeks of testing and research, I finally narrowed down my choices for the best bullet vibrator to these 7 below. Despite the fact that they look pretty similar, they do come with some significant differences.
Let's start with the best of the best, shall we?
Tracey Cox Supersex Bullet Vibrator
With "Supersex" in its name, this toy has set a high standard.
Luckily, this toy lives up to its name and then some.
First, this thing is powerful. In fact, it's one of the most powerful vibrators out there, period. Even though it's charged by 1 AAA battery, it generates more power than some high-end rechargeable vibrators I own. It only has one speed,
Second, it's extremely easy to use. It only has one button to turn it on or off. It only has one speed, which can be either a good or bad thing (depending on if you like versatility).
Thirdly, it's very discreet. It looks like something you can carry in your purse and most people will think it's part of your makeup arsenal. This makes it a go-to toy if you just want to have a quick orgasm in a public place.
Bottom line: if you want an affordable but powerful bullet vibe that will provide a quick release, Tracey Cox is your toy.
Pros:
Powerful – this little guy has more strength than some high-end vibrators
Super simple to use – it has just one button to turn it on and off
Extremely discreet – easy to carry and conceal
Cons:
It only has one speed, so it's not the greatest if you like variety
Best for: if you're looking for a strong vibrator that will provide quick release.
Lelo Mia 2 Rechargeable Clitoral Vibrator
If you have a bit more money to invest, you might be interested in Lelo Mia 2.
This top-of-the-line vibrator is an update of Lelo Mia, with double the power and a lot more options packed into this small 4.5-inch toy.
It comes with multiple vibration patterns, each with its own adjustable power level. The vibrations are a perfect middle ground between deep, rumbly vibes of internal vibrators and weak, buzzy vibes of cheaper clitoral vibrators.
As a cherry-on-top, this little guy is USB-rechargeable, so you can forget about trying to find and constantly replace batteries. Just plug it in any device with a USB port and in 2 hours it'll be at full capacity. Easy peasy.
Pros:
An upgraded version of Lelo Mia, with 100% more power
6 speed settings and 5 vibration modes make it incredibly versatile
100% waterproof for easy cleaning and bathroom fun
USB rechargeable with good battery life – a full charge will last you 2 hours
A travel-lock makes it easy and safe to travel with
Cons:
The price – this is a high-end vibrator with a price tag to prove it
Best for: women interested in a versatile, high-end bullet vibrator.
Lovehoney Love Missile 3 Speed Bullet Vibrator
If you're strapped for cash, and can't afford the high-end vibrators, consider this bullet from Lovehoney.
Not only is it cheap even for a bullet vibrator, but it's also reasonably strong. It has 3 speeds: slow, fast, and really fast to suit your different needs. The speeds are controlled by a single button on top of the toy.
For a cheap toy, it's surprisingly versatile. It's waterproof and whisper-quiet, which means you can use it anywhere and not be heard.
It's powered by 3 LR44 batteries, which come with the device. This saves you money and time so you can immediately use it as soon as you get it in the mail.
Pros:
Cheap even for a bullet vibrator
Whisper-quiet – perfect for when other people are around
Comes with 3 LR44 batteries that are included in the price
Completely waterproof for aquatic fun
Use a single button to rotate through 3 speeds
Cons:
The batteries won't last long if you're a power user
Best for: women on a budget looking for a decent bullet vibe.
We-Vibe Tango Lipstick Rechargeable Bullet Vibrator
In a world where most bullet vibrators have weak and buzzy vibrations, We-Vibe Tango rises above the pack.
Even on the lowest settings, the vibrations you'll get are deep and rumbly. It's unlike anything I ever felt from a bullet vibrator. If you require strong, deep vibrations to have a climax you're going to love this toy.
This toy is USB-rechargeable and the battery life is quite good – you get up to two hours of playtime on a full battery. Although, that depends on how much you use it and abuse it. If you're only using it on the higher speed settings, you might only get between 30-60 minutes of use time. Luckily, it comes with a "charge me" light that will start blinking when the battery is getting low, so you won't lose power unexpectedly.
It has 8 settings – 4 speeds and 4 patterns. The speed settings range from slow to ultra-fast, while the vibration settings are a mix of waves and pulses. Either way, you'll have plenty of options to keep you satisfied.
Pros:
Powerful, with rumbly vibrations that'll satisfy even the most demanding power queen
A single button controls 8 settings – a mix of vibration patterns and speeds
The unique tip design makes it possible to use both pinpoint and broad stimulation
90 minutes of charging will give you 2 hours of playtime
Remembers your favorite pattern and uses it again
Cons:
The price – budget-conscious should stay away
Best for: if you're looking for an extremely powerful bullet that will knock your socks off.
Fifty Shades of Grey Greedy Girl Bullet Rabbit Vibrator
FSOG brand has some excellent vibrators. In fact, one of its vibrators is at the top of my G-spot vibrators list. Their vibrators are powerful, well-made, and they don't let you down.
This little bullet is no exception.
First off, most bullets – even the good ones – are made of plastic. It usually gets the job done, but it's still not completely satisfying. This bad boy is made out of soft, luxurious silicone that looks and feels amazing. Additionally, it's body-safe and waterproof, so cleaning it is easy as pie.
Next, you'll notice that it comes with two bunny ears at the top. These are not just there to look pretty. You can use them in several ways – I like to position my clit between them and then turn it on. The ears allow you to explore your clitoris and find your most sensitive spot.
When it comes to power, I have to admit it's a bit buzzier than some other bullets. If you're a beginner or even an intermediate user, this shouldn't be a problem. However, if you're a power queen who only wants to strongest, deepest vibes, I suggest you check out We-Vibe Tango. It's much better suited for those needs.
Pros:
Smooth, velvety silicone feels amazing to touch
It's small but packs quite a punch
You can position your clit perfectly between rabbit ears for added stimulation
Simple to use – one button controls all patterns and speeds
USB-rechargeable – no fiddling with batteries, just plug it in
Cons:
Vibrations can be too buzzy
Best for: if you're interested in a soft, silicone bullet.
Lovehoney Dream Bullet 10 Function Bullet Vibrator
If you're a beginner looking to dip your toe in the bullet vibrator water, look no further.
Is it cheap? Yes, it is. I've personally spent more on coffee than I have on this vibrator. (Damn you, Starbucks) This makes it ideal for first-time buyers or those looking for inexpensive gifts.
Is it powerful? You better believe it. With 10 functions – a mix between 3 speeds and 7 patterns – you get plenty to choose from. They range from small and constant to pulsating, so there's something for everyone. The higher settings are especially strong for a bullet of this size.
Additionally, the material it's made of is plastic but has a silky, smooth texture that feels amazing. The vibrator looks and feels as it should be a lot more expensive than it actually is, which is something Lovehoney excels at.
On the downside, this thing eats up batteries like there's no tomorrow. If you do decide to buy it, I suggest you stock up and buy a lot of spares to keep in your drawer. Several users went through 5 or 6 batteries just in one month!
Pros:
Affordable – perfect for beginners
Small, but mighty – higher settings will definitely make your knees weak
10 functions – 7 patterns and 3 speeds – provide plenty of naughty entertainment
With 3.5 inches in size, this little guy is discreet and portable
It's completely waterproof, making cleanup effortless
Cons:
It burns through batteries very quickly
Best for: beginners looking for their first bullet vibrator.
Desire Luxury Rechargeable Mini Vibrator
Question: What's larger than a normal bullet, but smaller than a normal vibrator?
Answer: this mini vibrator from Desire.
At 5 inches in length, this vibrator is probably the biggest bullet on the market today. It's made out of smooth, purple silicone that feels great, even if it makes it harder to hold when you're slippery. This larger size also means it can be used internally, for those who prefer a weaker vaginal penetration.
The main draw of this toy is the incredible number of functions it has – twenty, to be specific. They consist of 3 speeds and 17 different vibration patterns.
Now the problem is that this toy only has one button, so you have to cycle through all speeds and patterns to find the one you like. Did you accidentally skip it? Sorry, you have to start all over again. This gets annoying really fast, but I still prefer to have a lot of options.
Pros:
It can be used internally for vaginal stimulation
Amazing 20 settings – 17 patterns and 3 speeds – provide enough options to last you for months to come
USB-rechargeable – at the full battery you have 1 hour to play
It has a travel lock, so you're safe knowing it won't accidentally turn on in transit
It's easy to clean since it's completely waterproof
Cons:
Just one button controls 20 settings
Best for: women who want a larger bullet with plenty of options.
Bullet Vibrators 101: Everything A Girl Should Know
The small, non-threatening size and reasonable price of bullet vibrators make them a great option for beginner sex toy buyers.
If that's you, and you're wondering what you should know before buying one of these toys, read on.
Why Buy Bullet Vibrators?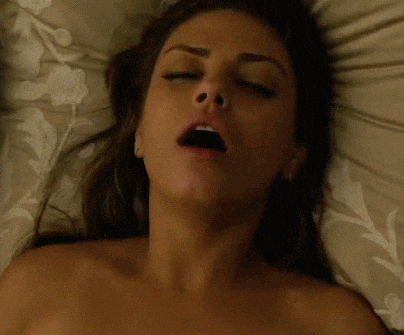 Bullet vibrators come with several pros and cons of which you need to be aware of before investing in one.
For starters, they are really small, quiet, and discreet. Some of them don't even look like vibrators at all and can be stored in your purse without a problem. This makes them ideal for travel and uses in public places. If you ever wanted to have a quick orgasm somewhere public, a bullet vibrator is your best chance of doing it and not getting caught.
Next, they are pretty affordable. While I've listed some of the more expensive bullets here, most are them are under $50 – while a good portion is below $20. This makes them ideal for people on a budget and first-time buyers.
They are usually charged with batteries, which isn't the best option since they have to constantly be replaced. Some of them are USB-rechargeable, which is better since you can just connect them to any device with a USB port and it'll start powering up.
Like egg vibrators, bullets are external stimulators, which means they are meant to be used on your clit. Depending on the size of the bullet and its design, some of them can be inserted and used internally. But still, you'll get the most mileage out of them if you use them externally, and add another vibrator to stimulate your G-spot.
Finally, they are a great option for couples. Since they are so small, they can be used during sex. In fact, most women have their first orgasm with a man when they use this combination. Another benefit is that your man most likely won't be intimidated with a small bullet, compared to a 10-inch monster vibrator.
How To Use A Bullet Vibrator
With all that said, how do you exactly use a bullet vibrator?
Well, you have several possibilities.
You can use them as a simple, but fun foreplay tool. Start off by having you or your partner stimulate your nipples first. Then, as you get more aroused, move it around your body, hitting all of your sensitive nerve endings before ending up on your clit. Be sure to use plenty of lube and to take your time – this will only make your final orgasm that much more powerful.
They are also great for men. You can still stimulate his nerve endings with a bullet while giving him a blowjob. You can apply vibrations to the tip of his penis or move it around and see how he reacts. If your bullet has a lower setting, you can choose it and then apply it to his testicles. Since most guys aren't used to vibrations, don't be surprised if he can't control himself.
Finally, as I mentioned before, you can use them during sex. Since most women can't have an orgasm purely from sex, adding a small vibrator is a great way to climax together with your partner. Try experimenting with different positions to see which ones work best for both of you.
Conclusion
If you were stranded on a deserted island, and could only bring one toy with you, which one would you choose?
For me, it would definitely be a bullet vibrator. More specifically, the Tracey Cox Supersex bullet vibrator.
It's everything a bullet vibrator should be: small, yet powerful, discreet, yet sexy, and extremely affordable to boot.
It's true that it only has one speed setting, but that setting is more powerful than some $100+ vibrators.
So if you want a great bullet vibe that will provide a quick release, consider investing in Tracey Cox Supersex bullet. I'm pretty sure you won't be disappointed.